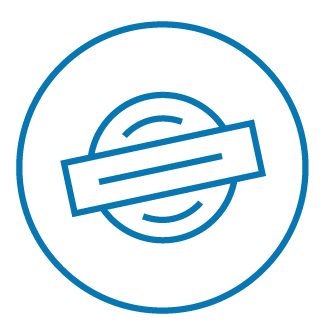 Service Enterprise Sponsor
Sponsor your favorite nonprofit to become one of the elite 11% nationwide that are certified Service Enterprises, delivering on their same missions at half the median budget.
Make sure every $1 a nonprofit invests in volunteer engagement yields a 300-600% return.
Nonprofit partners at the "SEI Certified" level have committed to becoming a certified Service Enterprise, an organization that fundamentally and effectively leverages volunteers and their skills across all levels of the organization to successfully deliver on its mission.
This evidenced-based capacity-building certification program, created by the Points of Light Foundation, is a prestigious accomplishment. It signifies an organization's capability and management expertise to improve overall performance through strategic engagement of volunteers.
As the only certified Service Enterprise Hub in Ohio, Cincinnati Cares works with nonprofits statewide on improving the extent to which they engage volunteers. Sponsor your favorite nonprofit to become a Service Enterprise and make a lasting contribution to their community impact from this moment forward.
For more information, go to https://www.pointsoflight.org/service-enterprise-program/