Cincinnati Cares connects volunteers and changemakers around the Greater Cincinnati region to design and implement better volunteer engagement for a more equitable society.
For nearly 20 years, we've built the groundwork for what we're undertaking: the largest and most successful network of community volunteer guides the world has ever seen. We've started in Cincinnati, as it's our home, but communities around the country are asking us to help them duplicate the great success we've had already in our hometown.
Whether it's providing food to people who need it, helping young people learn to read through mentoring by the 50+ crowd or supporting communities after a disaster strikes, an organization like ours provides the leadership for people to come together to make an impact on the issues about which they care the most. Not sure where to start? Let us connect you.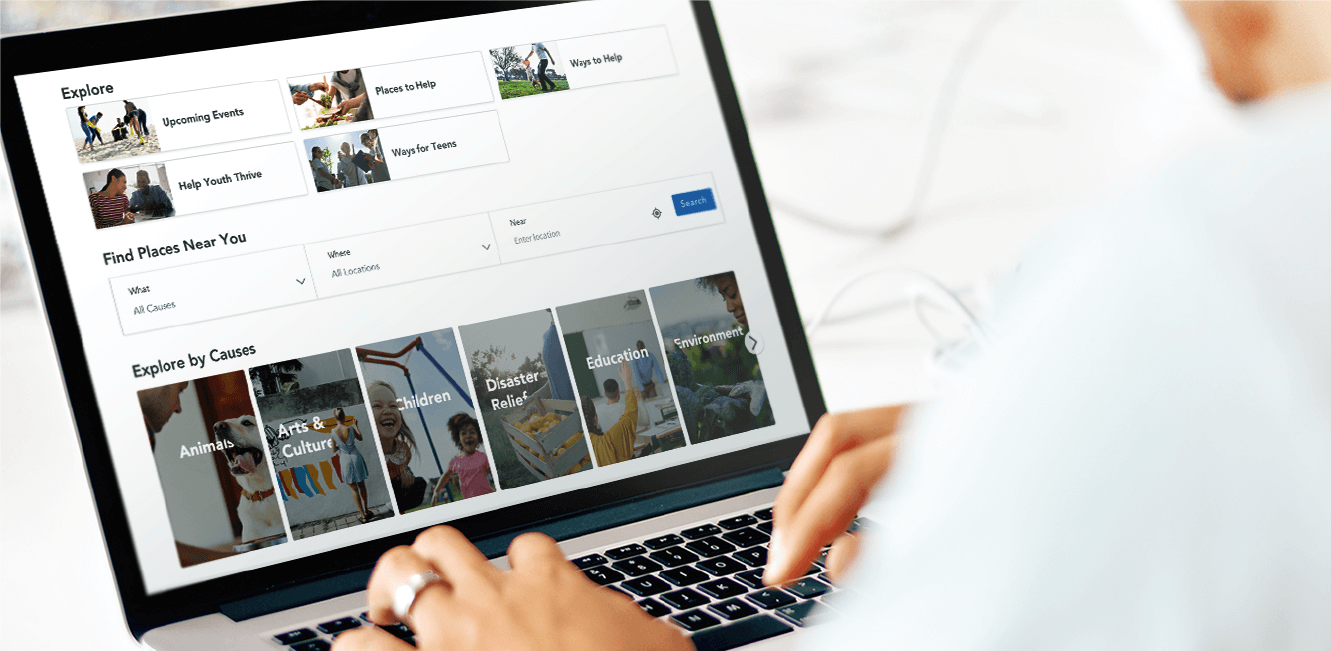 Inspiring Service received 501c3 designation 18 months ago, with the mission to inspire and empower people and organizations to engage in volunteering that improves and strengthens their community, and themselves.
Inspiring Service was founded by a tech developer and local philanthropist with decades of deep involvement in the philanthropy and volunteering space, both at a national and local level.
While technology cannot be successful on its own, frictionless, mobile-optimized resources can revolutionize the volunteerism ecosystem.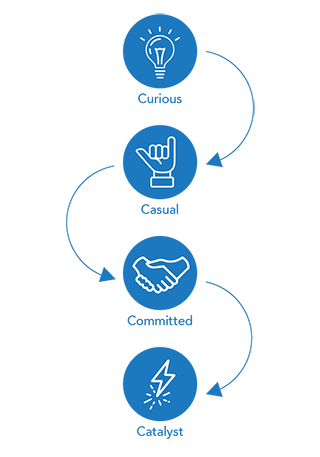 Volunteer landscape

is changing
The volunteer landscape has changed significantly over the last couple of generations, during which our ways of engaging, communicating, and connecting transformed completely with the rise of technology. Whereas older generations knew their local institutions – such as the Red Cross, Habitat for Humanity, the Salvation Army, among others – and committed their time to an organization from the start, younger generations are surrounded by information and opportunities. They have the privilege of exploring options and being discerning in how they choose to spend their time. They expect to be able to do things quickly and access information easily, with fast-moving, visually appealing digital tools.
Older generations approached volunteering as a commitment. Younger generations see it as an opportunity to give back, while also building social networks and gaining life experience. They start curious, and if they enjoy an experience they progress to casual. They will commit deeply to something they fully support and it will take them time to do so. But once they are committed, they are catalysts for an organization; they bring with them their passion, their networks of friends, and their social media channels.